Here's a look at my current workspace setup - below it, I'll go over some of the items and tools I keep around and use throughout my day.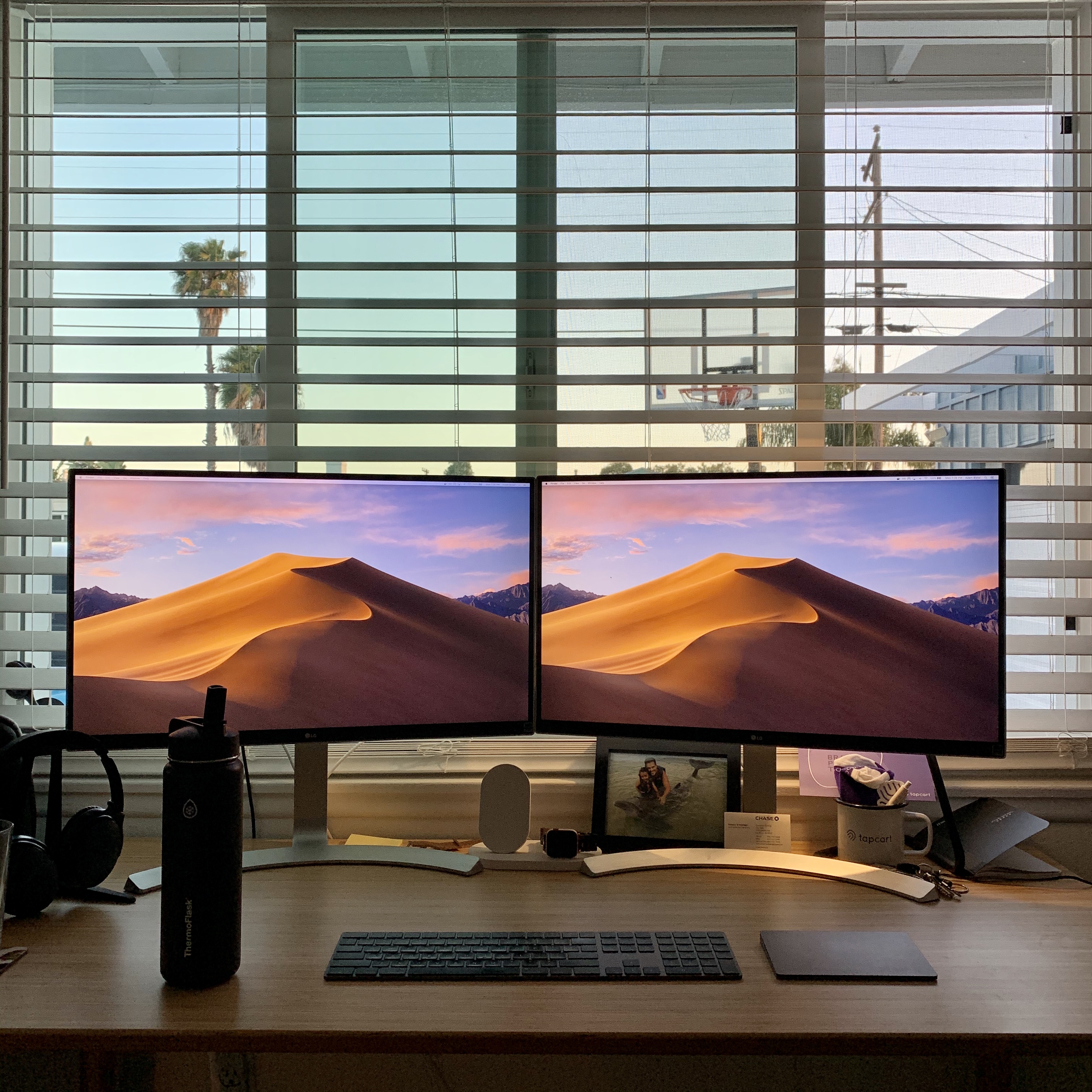 Stuff I Use
For the longest time, my preferred visual setup for a solid hack session was just my single laptop display, for the sake of simplicity - my workflow was focused around full-screen windows which I would constantly be three-finger-swiping across as I toggled between my editor, terminal and browser.
Now that I've adjusted my workflow to a column-based process, the dual monitor setup compliments works extremely well - I work across 6 open windows and can see them all at once.
I do find it slightly harder to focus well on one specific app or tool I'm using when I can see so much going on around it - for example, if I want to solely focus on my editor to write a blog post.
USB type-C truly shines with these monitors, as you can so easily achieve declutter nirvana with a single cord between your machine and this screen to both connect your computer as well as charge it (assuming it's USB type-C compatible).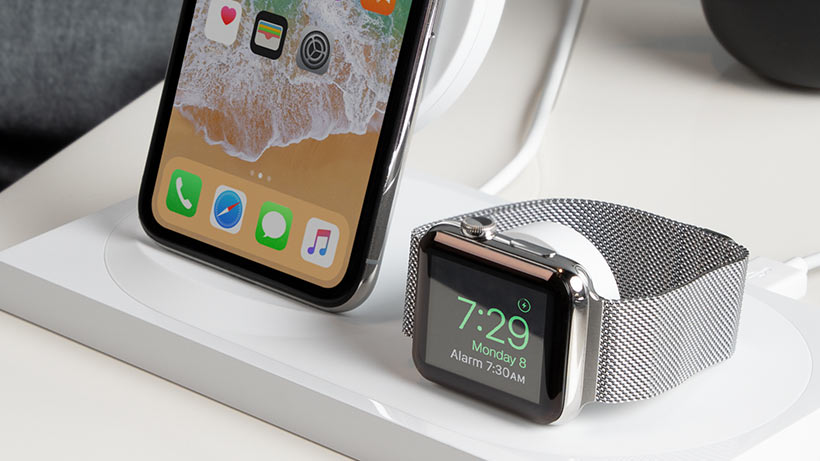 I love being able to just sit down at my desk and plop my phone and watch onto the charger without a thought. This Belkin one is specifically sturdy and well-crafted, and holds both devices in an optimal docked position for FaceTime calls, checking notifications, etc.
Bose QC35 II noise-cancelling headphones
The once de-facto, best-selling product in the space, recently succeeded by the more modern 700s. I like my pair of Bose for their lightweight quality and elegant handling of multiple paired Bluetooth devices, which other headphones seem to seriously struggle with.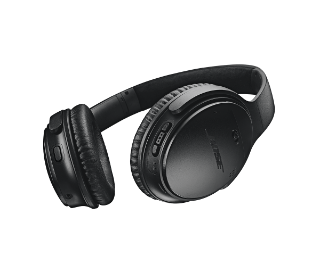 Apple Magic Keyboard 2, Magic Trackpad 2
Once you're comfortable and efficient with Apple's touchpad devices, there's no going back to anything else. It's just that much of a superior experience compared to what else is out there for Windows and Linux machines.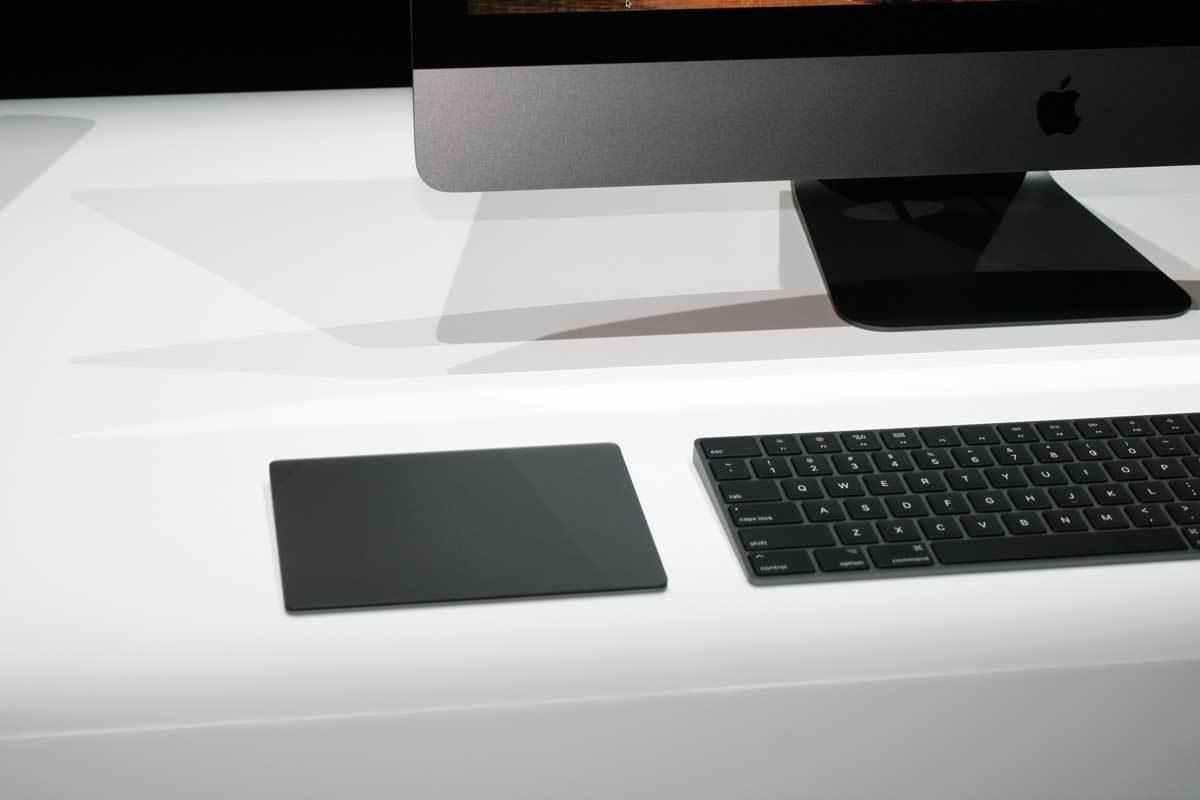 With that said - I love the writing and gesture experiences that the Magic Keyboard and Magic Trackpad respectively offer. They are available in two colorways, being the space grey/black I have pictured above, and the classic silver/white.